Specialist services and Programmes
Specialist services and Programmes
Integrated risk model aimed at providing Clients with qualitative, semi quantitative, and quantitative assessments across a wide range of project requirements using Industry validated techniques and models.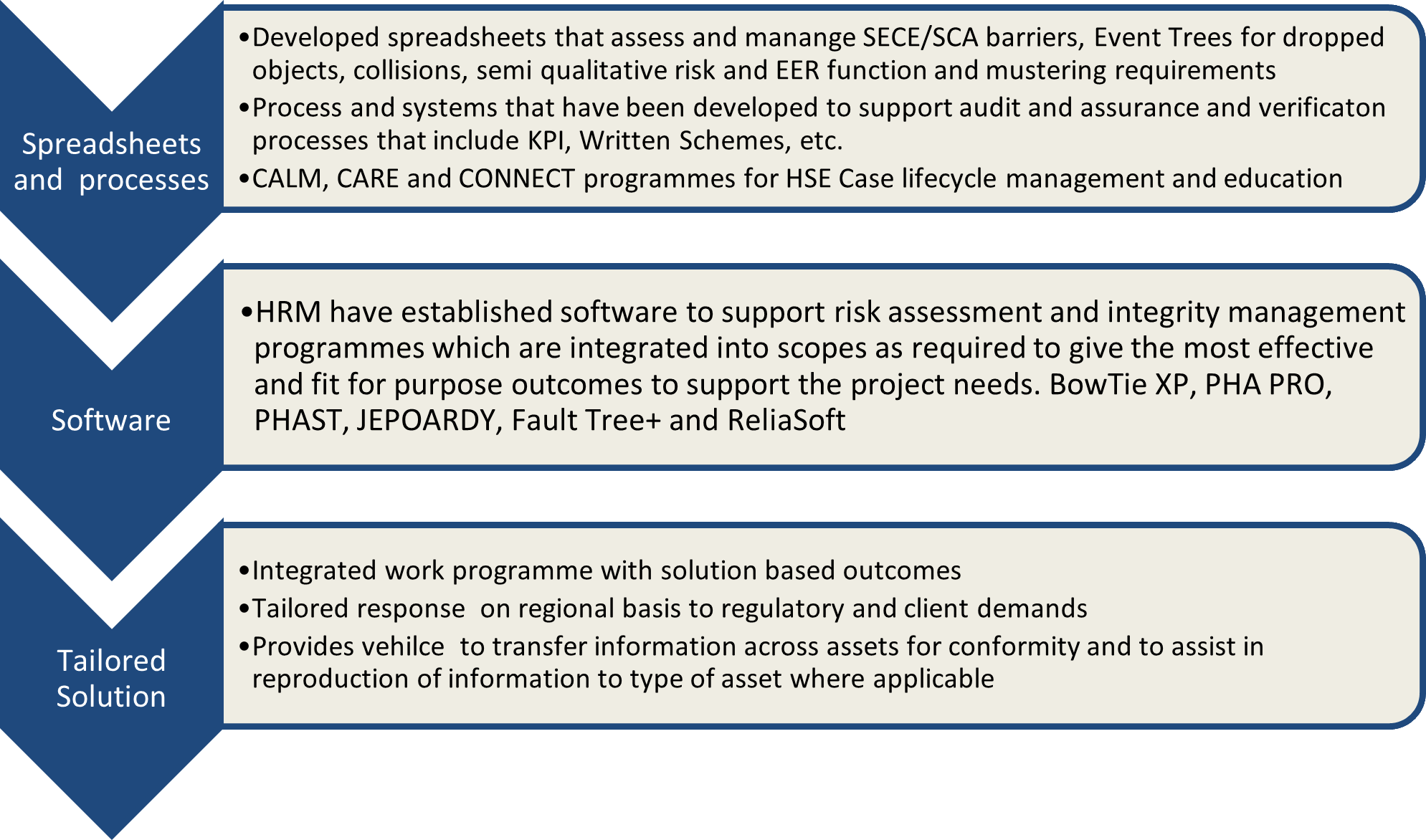 An integral part of HRM services is the after care and education of such areas as HSE Cases, SECE/SCA barrier management and Performance Standard assurance. With this in mind and part of the Risk Toolkit™ several programmes have been developed based on experience, compliance and regional challenges.
CALM© - The CALM (Communication And Lifecycle Management) programme is an 8-step process aimed at providing a Client with a compliant HSE Case and a lifecycle programme for its management.
CARE© - (Critical Activities and Response to Emergencies) CARE cards provide responsible persons a card that contains concise information relating to what is deemed a SCA/SECE and their required responsibilities to ensure:
The critical activity is understood and its place in the risk control or recovery of a MAH


Requirements to ensure that this SCA/SECE remains functional, available and reliable are defined and clearly understood to ensure that risk control meets the expectation of the established bow tie barriers


Established responsibilities and requirements for maintenance of SCA/SECE


Established actions and needs under the emergency response system are linked where appropriate (recovery) and clearly stated by action and responsibility